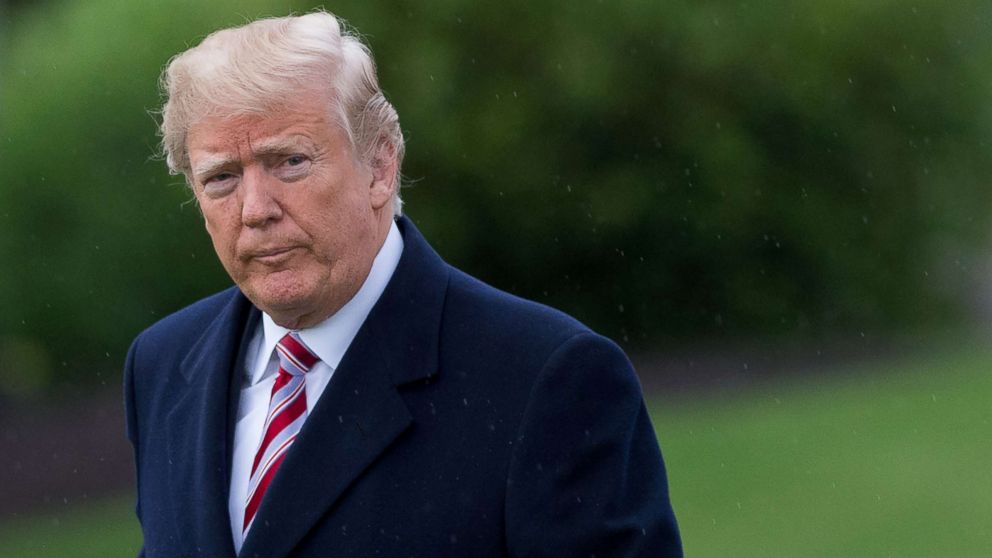 President Donald Trump said today Americans should be "very proud" of the "what is now taking place in Korea," referring to the historic inter-Korean summit this week between the leaders of the North and South.
"After a furious year of missile launches and Nuclear testing, a historic meeting between North and South Korea is now taking place. Good things are happening, but only time will tell!" the president wrote in an early-morning tweet.
He followed that tweet by saying the U.S. should be "very proud" of the agreements reached at the meeting.
"KOREAN WAR TO END! The United States, and all of its GREAT people, should be very proud of what is now taking place in Korea!" he wrote.
The president then tweeted about the role Xi Jinping, China's president, had in the negotiations. Xi met secretly with North Korea's Kim Jong Un in Beijing late last month.
The summit, which concluded Friday at the demilitarized zone, is a historic step for the two countries. North Korea and South Korea agreed to denuclearize the peninsula and formally end the Korean War later this year.
The meeting was the first time a North Korean leader had ever set foot in the South.
"We talked about peace and prosperity," South Korean president, Moon Jae In, said. "A bold decision has been made. Big applause should be given to Kim Jong Un."
"There is no turning back," he added.
Kim, who took over as North Korean leader after his father's death in 2011, was also positive.
"Same people, same blood, so we cannot be separated and should live together in unification," Kim said. "I hope we live together soon as a new path forward."
The summit marks the first time since 2007 leaders of the two countries have met. It's also part of a recent thawing of relations by South Korea and the United States.
In addition to Kim's visit to Beijing, there were two previous meetings between high-level officials from the North and South leading up to this week, as well as the North's participation in the Winter Olympics in Pyeongchang, South Korea, earlier this year. There, the two nations marched under one flag.
Trump is now gearing up for a potential meeting of his own with Kim by May or June. Mike Pompeo, the newly confirmed secretary of state, quietly traveled to North Korea to meet with Kim over the Easter weekend.
The president's tweets Friday are starkly different from past comments he's made about Kim.
Last year he tweeted that he had a "nuclear button" that's "much bigger and more powerful" than Kim's, and announced that the U.S. was "locked and loaded" should North Korea "act unwisely." Trump repeatedly referred to Kim in his tweets as "Little Rocket Man."
But Trump has been resolute in his goal to denuclearize the peninsula.
"When I came into office, people thought we were going into nuclear war, OK, and now they're saying wow — it looks like that's going to be taken care," Trump said Thursday on "Fox & Friends."
The U.S. and North Korea have narrowed down the location of a meeting to five locations. A senior U.S. official previously told ABC News that Trump had ruled out China and that it was highly unlikely Kim would agree to meet in the U.S. or that Trump would agree to a location in North Korea.
Possible venues include Sweden or Switzerland.
Joohee Cho and Hakyung Kate Lee contributed to this report.